Elissa Posted on October 19 2017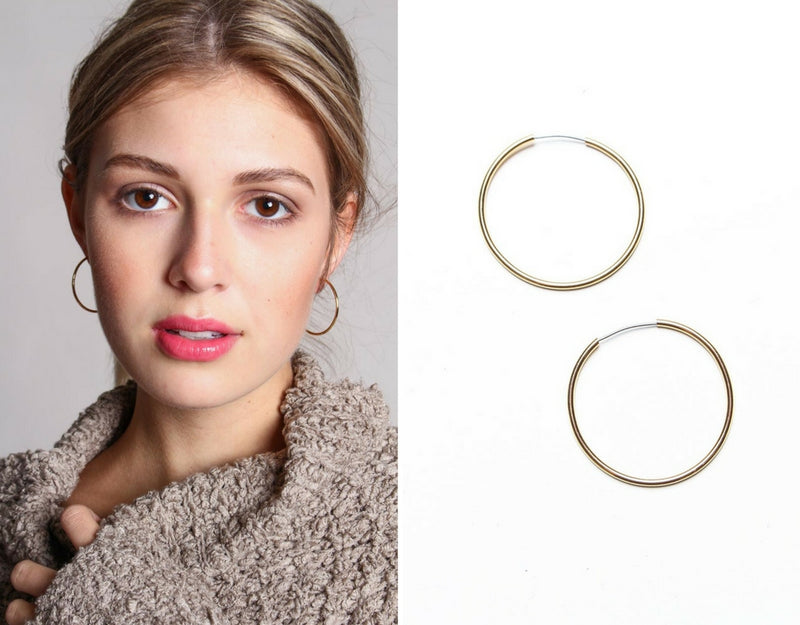 Remember last year? When chokers were as ubiquitous as a Kylie Kardashian meme? Well, this season's newest staple accessory is hoops! From celebs like Rihanna to models like Gigi Hadid - everyone and your mom is rockin' hoops! So, if you haven't jumped on the hoop earring bandwagon yet, it's time to give this classic style a fresh spin in your wardrobe rotation!
Here are a few styles to try ASAP!
Classic
These 1 1/4" hoops are perfect for everyday wear! We love a simple endless hoop earring, because it's super lightweight and adds a minimal yet polished touch to any look! 
Textured 
These horn hoops offer just the right amount of visual interest! They have almost a vintage bakelite look and we love the textured setting!
Big
When it comes to hoop earrings, don't be afraid to go big! We love this large hoops with their ultra-thin shape and subtle texture! If an oversized earring freaks you out, the barely-there gauge of these babies keeps the look light yet impactful!

Statement
Not one to shy away from a statement? These fur trim hoops are for you! Upgrade your hoop game with fringe, fur, tassels, charms - anything goes!
Shop The Earrings Collection!